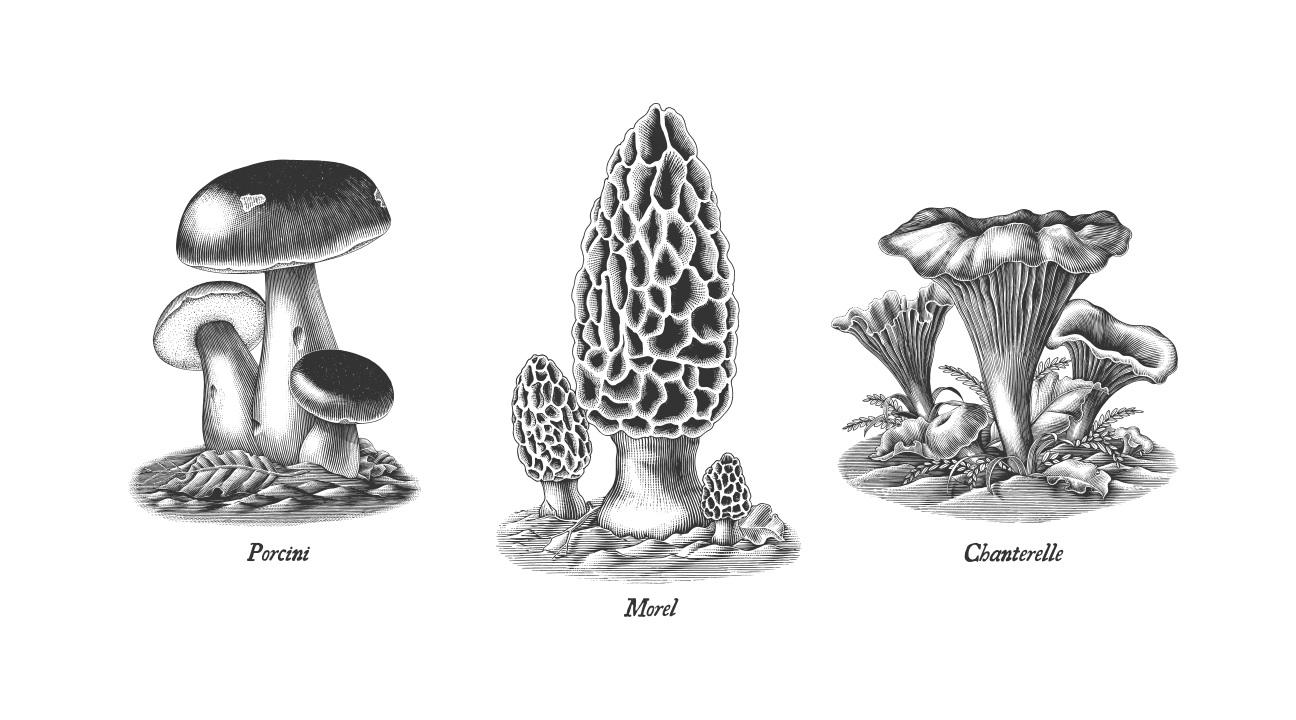 MUSHROOM TASTING MENU 5.19.22
This month we celebrate a rare occurrence: peak season for some of the most prized mushrooms on Earth—porcini, morel, and chanterelle—occurring all at the same time. Chef Walter will be utilizing all three in his latest tasting menu, with each course exploring the rich, intricate flavors that these revered (and often elusive) mushrooms are known for.
Also on the menu is free-range poularde from Four Story Hill Farm in Honesdale, Pennsylvania. As told in a New York Times article, Sylvia Pryzant (a self-described "student of poultry") began feeding her Cornish chickens a milk solution she and her husband had previously given to the veal they raised. The result was that most of the birds grew more plump and seemed to have a softer, more tender flesh with a noticeably richer flavor. Chickens raised on a purposely rich diet are referred to in France as poularde, and Sylvia is noteworthy as one of the finest purveyors in America.
Please join us on Thursday, May 19th and enjoy a truly distinctive Late Spring menu from the Chefs Walter and Margarita Manzke.