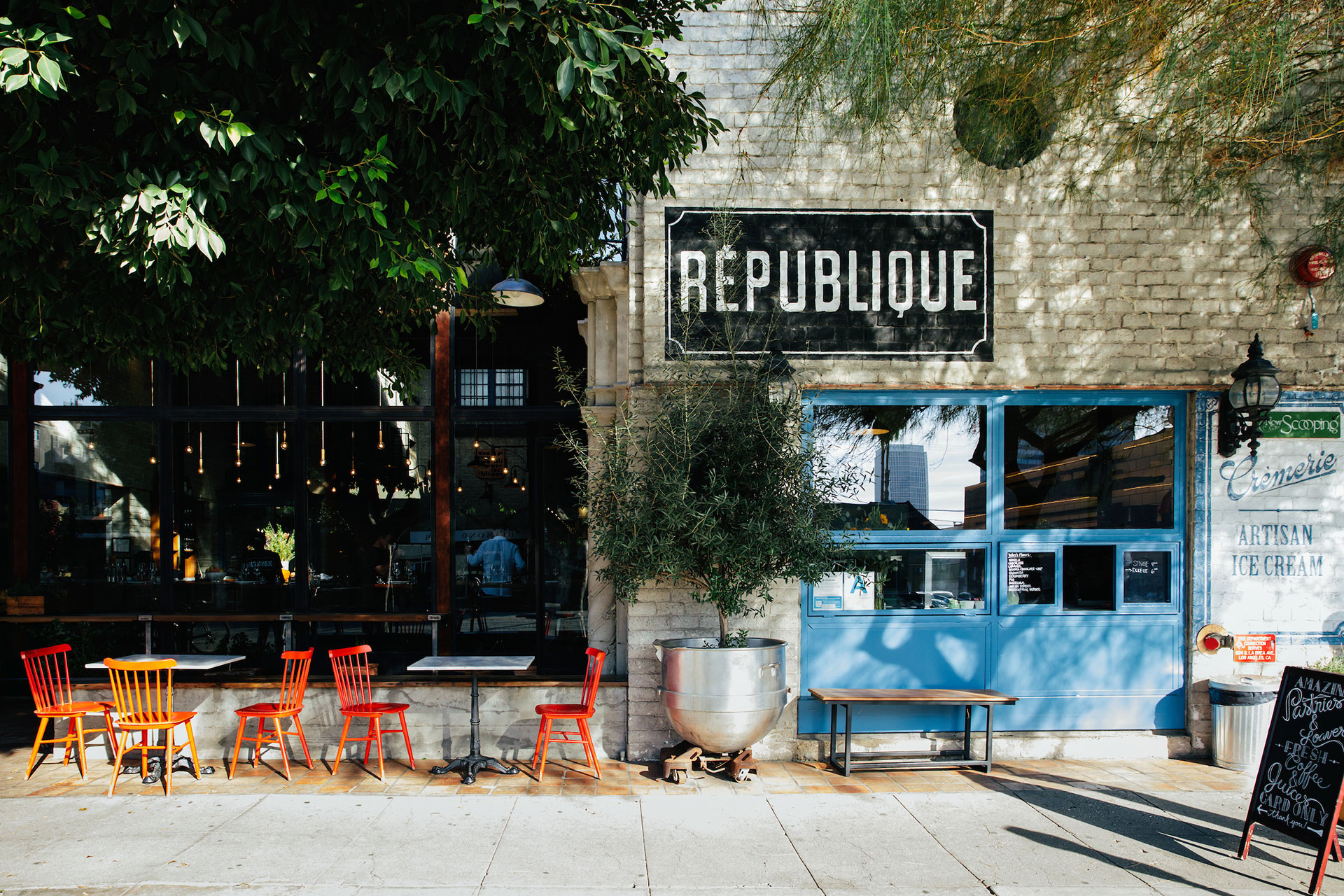 Tuesday through Friday 5:30 p.m. – 10:00 p.m.
Saturday 5:00 p.m. – 10:00 p.m.
Join us for dinner Tuesday through Saturday. Walk-ins are welcome, though reservations via Open Table are highly recommended.
For catering or large party inquiries, please contact [email protected]
or click on the button below.
RESERVE A TABLE
BOOK AN EVENT
Sign up here for all the latest news, events, and offers at République.