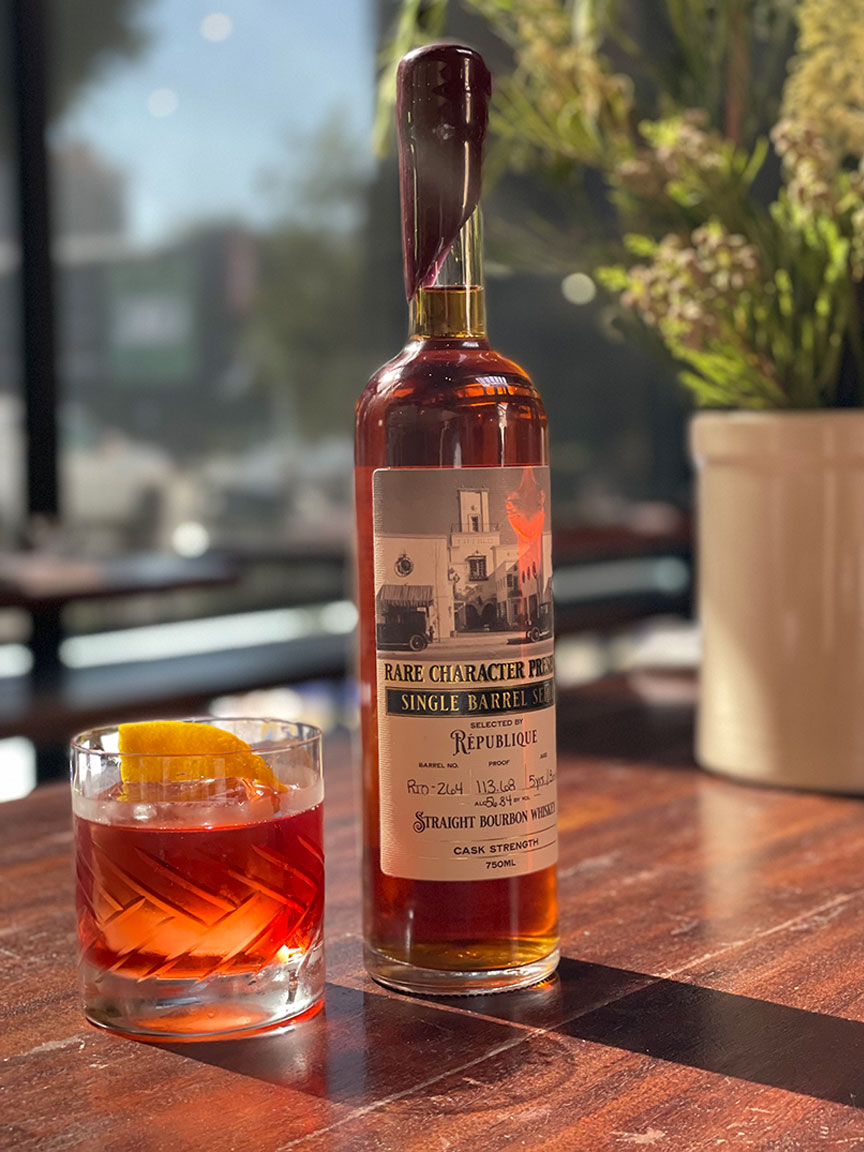 FATHER'S DAY: GIVE DAD RÉPUBLIQUE'S LIMITED EDITION BOURBON (RECIPE IN POST!)
While working at Bouchon, Bar Director Shawn Lickliter received a copy of Vintage Spirits & Forgotten Cocktails by Ted Haigh and discovered his love for the Boulevardier. This was long enough ago that it was still a largely forgotten cocktail, and, according to Shawn, "a bit esoteric". What is a Boulevardier, you ask? The New York Times sums it up like this: "…basically a Negroni made with whiskey instead of gin, dates back to the late 1920s, but has recently enjoyed a comeback in bars across the country." Here's Shawns foolproof recipe:
BOULEVARDIER
1.5oz Rare Character République Bourbon
0.75oz Sweet Vermouth
0.75oz Campari
Combine all ingredients in a mixing glass over cracked ice and stir until chilled. Strain into a rocks glass over a large ice cube. Garnish with orange peel.
The batch used in République's Single Barrel Series Straight Bourbon Whiskey was hand-selected from Rare Character's collection by Shawn himself, and is the perfect spirit to whip up a Boulevardier for dad this coming Sunday. Bottles can be found for sale for $80 on our retail wall in the bakery.
Available first-come, first-serve at République. Not available online or for pre-order.