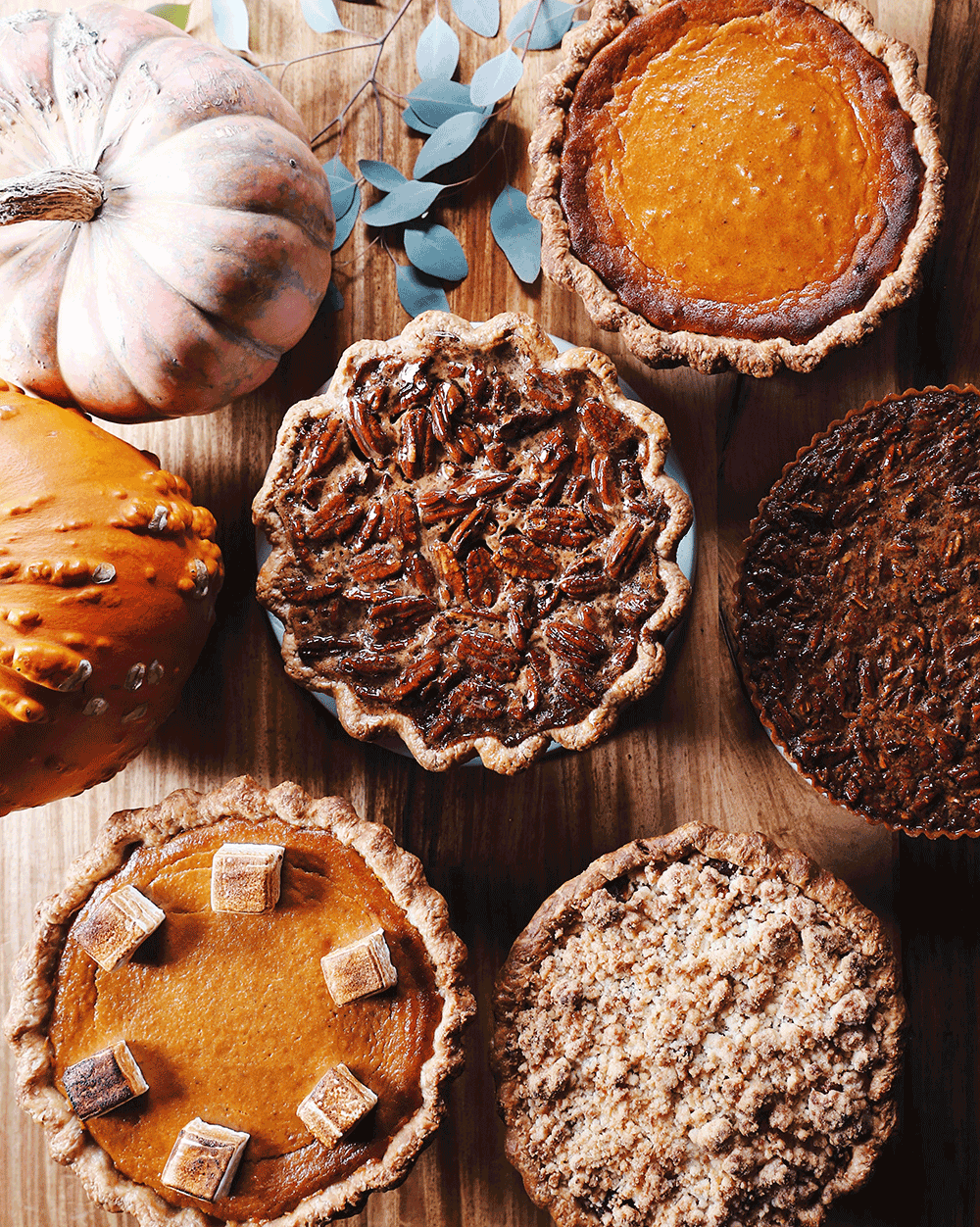 THANKSGIVING PIES START 11/7
OUR NEW PUMPKIN CHEESECAKE DEBUTS TODAY, WITH PUMPKIN, APPLE & PECAN PIES AND A FEW OTHER HOLIDAY ITEMS AVAILABLE 11/7.
République's signature whole pies and cakes are now available for PRE-ORDER! All items are for NEXT DAY PICK-UP, along with all your favorite breads, pastries, and baked goods, of course.
Our all-new Pumpkin Cheesecake is available starting today, with pumpkin pie, pecan pie, apple pie, vanilla whipped cream and dinner rolls available 11/7. December Holiday gift baskets are currently in the works, so stay tuned for those starting next month.
Please note that due to the nature of our menu, some items are subject to change based on market availability.
When picking up, please have your confirmation ready either printed or displayed on your phone.
If you have any questions or concerns please email us at [email protected]
ORDER NOW