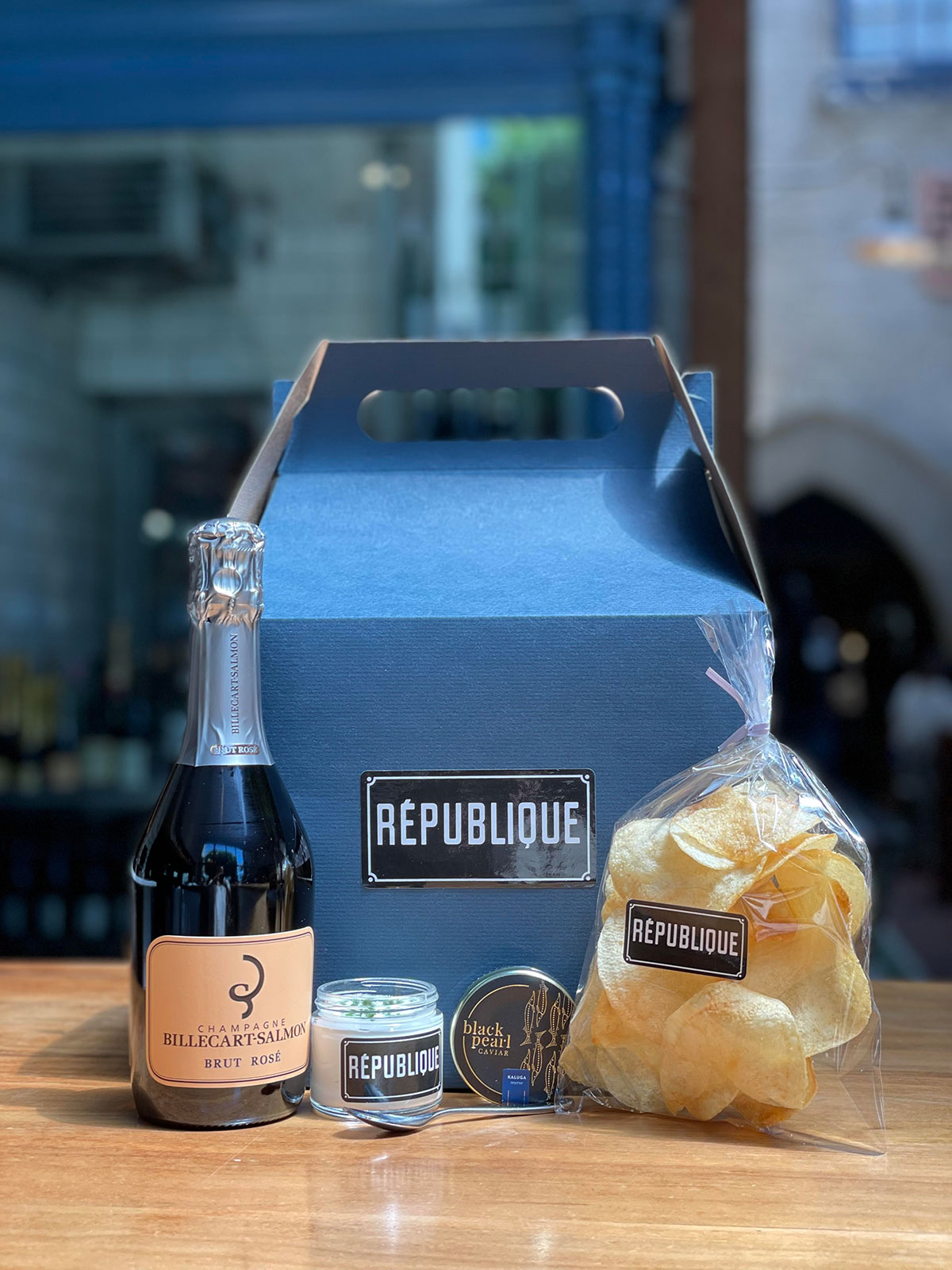 MOTHER'S DAY GIFT BOX NOW AVAILABLE FOR PRE-ORDER
Looking for a one-of-a-kind Mother's Day gift? Celebrate Mom with a limited-time gift box from République! Each box includes a half-bottle of Billecart Champagne, Black Pearl kaluga caviar, house-made potato chips, and crème fraîche with chives.
Want to spoil her even more? Include our signature add-ons such as a half-bottle of Krug champagne, our famous baguette with Rodolphe Le Meunier Normandy butter, fresh market fruit, house-made jam, and the finest quality smoked salmon. Click the button below to order yours today.
$125/box
Optional add-ons available à la carte
PRE-ORDER YOURS